Testimonials
---
---
Video Testimonials
Amanda's Story!
James' Story!
Maria's Story!
Junia's Experience!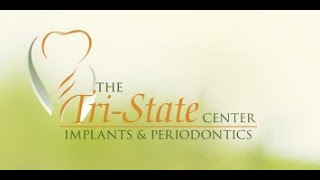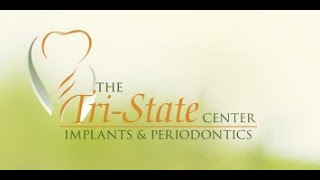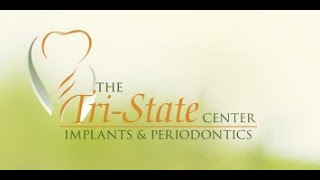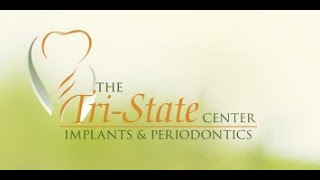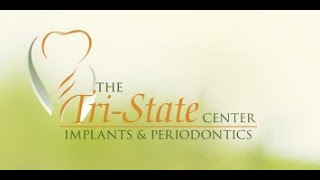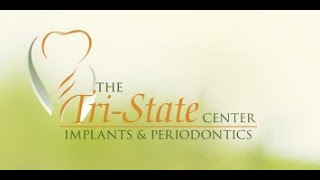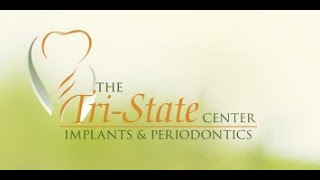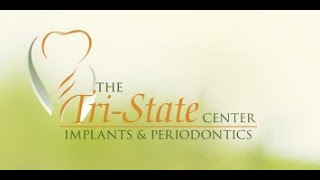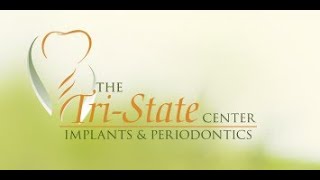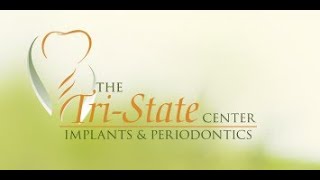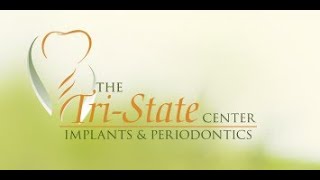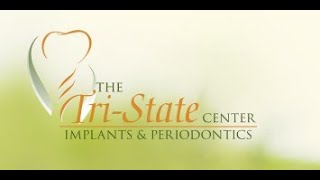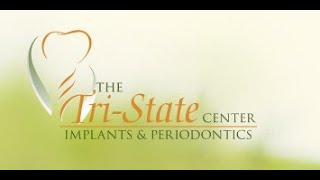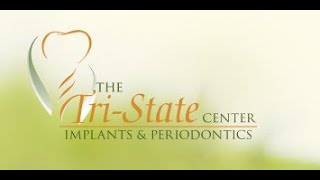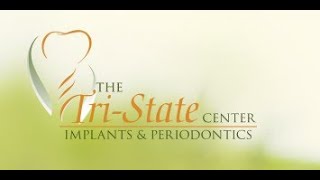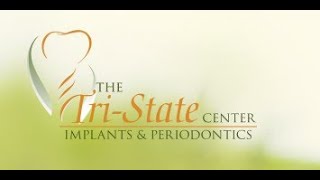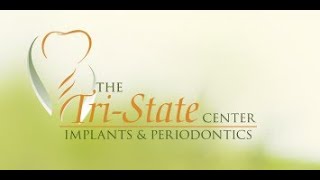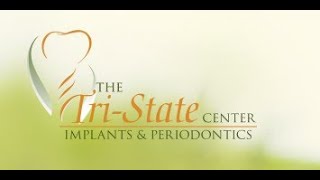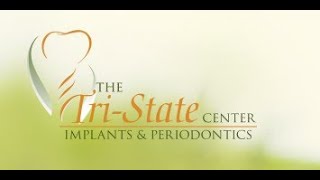 ---
Patient Testimonials
Patient Review By Lisa M
I would definitely recommend The Bye Center. After having three implants over the past 5 years, it was worth the long process it takes to complete. Dr. Bye and the staff at the center provide excellent care and are very knowledgeable and explain everything. If I ever need to have a another dental implant I would choose The Bye Center again.
- Lisa M
5

out of

5

stars
by
Lisa M
on
Patient Review By George M
I am so happy to be a patient of the Bye Center. The Doctor and staff are wonderful and they easily made me feel comfortable for all my treatments, surgery, and follow-up visits. I would highly recommend the Bye Center
- George M
5

out of

5

stars
by
George M
on
Patient Review By Charlie P
Staff and Doctor Bye very professional. I understood the implant procedure completely start to finish.
- Charlie P
5

out of

5

stars
by
Charlie P
on
Patient Review By Colleen M
The staff are all amazing. They are so friendly and helpful. Dr. Bye is also wonderful. He even called me in the evening after my procedure to see how I was doing. This was the first time any doctor had ever followed up with me to see how I was doing. He truly cares about his patients.
- Colleen M
5

out of

5

stars
by
Colleen M
on
Patient Review By Gina M
My experience was wonderful. I would recommend Dr. Fred Bye to anyone in need of periodontal surgery or care. The office is warm and inviting, the staff is wonderful, and Dr. Bye is extraordinary.
- Gina M
5

out of

5

stars
by
Gina M
on
Patient Review By Michelle W
This was my first implant and when I heard the whole process was a year, I was doubtful. I had been to someone else for consultation and it didn't feel right so I didn't go back. Then I seen an ad in the newspaper about Dr. Bye having an implant seminar so I went, after that I was convinced and confident in him and his staff to walk me through the procedure. I just finished the whole process and I'm so glad I went to Dr. Bye's office. I'm very satisfied with the implant and the procedure didn't go as bad as I anticipated - the implant looks and feels great! I was really impressed that Dr. Bye gives his patients his cell phone number if you have any problems or questions along the way, not many doctors do that! He even called and checked on me after each surgery to make sure I was doing ok. Dana was amazing also, she was very friendly and professional. I will definitely go back when in need of dental repair. My husband is now going to Dr. Bye after witnessing my experience.
- Michelle W
5

out of

5

stars
by
Michelle W
on
Patient Review By Jody H
Am very pleased with my experience with Dr Bye. Would highly recommend him to anyone needing care.
- Jody H
5

out of

5

stars
by
Jody H
on
Patient Review By Sheron W
I broke a front tooth and was mortified. My dentist took a mold and had a "flipper", a temporary partial, made for me. It was so uncomfortable, I realized I couldn't tolerate a partial for the rest of my life. I also vetoed a bridge. Why destroy good teeth to fix my broken one? For those two reasons, I decided to get a dental implant. My dentist referred me to Dr. Bye and I was comfortable with him from the beginning. He had a very calming effect and I had complete confidence in him from the beginning. An implant is not a quick fix. It is a long process from beginning to end but the final results are amazing. When I smile, no one knows which tooth was replaced. I've had people guess the wrong tooth! I highly recommend implants and especially Dr. Bye.
- Sheron W
5

out of

5

stars
by
Sheron W
on
Patient Review By Keith S
very nice and friendly
- Keith S
5

out of

5

stars
by
Keith S
on
Patient Review By Martin K
The Bye Center, and all the staff, are top-flight and first-rate. If you need a dental implant, and have had a lifelong fear of dentists, dental work, and dental pain...this is the place for you to go to, as it was for me. It's a long process, but everyone at the Bye Center makes it easy and almost totally pain-free. I'm near the end of the process, and I've experienced only very minimal pain and only briefly. Everyone there is very friendly, professional, and efficient. They will set you at ease immediately and make the process very easy for you. Quite simply, you can't beat this place.
- Martin K
5

out of

5

stars
by
Martin K
on
Patient Review By Alli H
I couldn't be happier with my experience at Dr. Bye's office. Every staff member was extremely friendly and did whatever they could to make sure that I was comfortable and knowledgable about the process of my procedure. Dr. Bye personally walked me through the procedure to let me know what was happening, called me the evening of my surgery to check in on me, and continued to schedule check-up appointments to ensure that I was healing well. In addition to a friendly staff and comfortable experience from start to finish, Dr. Bye did such a great job on my procedure and I couldn't be happier with how it turned out. I would 100% recommend Dr. Bye's office to anyone and would go through with this procedure again in a heartbeat! Thank you Dr. Bye!
- Alli H
5

out of

5

stars
by
Alli H
on
Patient Review By Greisy P
I would like to comment this, I visited this center and I am very satisfied with all the procedure they performed , the staff are very friendly and professional ,about Dr.Bye is an excellent doctor and very professional , and i recommend this place.
- Greisy P
5

out of

5

stars
by
Greisy P
on
Patient Review By Chris M
Dr Bye treated me with respect. He did a wonderful job.
- Chris M
5

out of

5

stars
by
Chris M
on
Patient Review By Jane S
I was told that I needed an implant and I was fearful of the pain and startled by the expense. So much so that I put it off for a few years. When I received other options and another dentist's opinion, I felt that it "must be so" and I was emotionally ready. Unfortunately, by that time I had lost some bone and that complicated matters even more. I first saw Dr. Bye in 2013, the corrective process started in 2014 and was completed in 2016. I am so glad I had this implant done and I had no reservations after I met with Dr. Bye and saw the professionalism of his office staff and him. All of my appointments were timely, efficient, and I had no discomfort. I felt no pain, at any time. It was amazing. It takes a long time, costs a lot of money (by my standards), and I've never regretted it. I would recommend this procedure if it is needed, and I would recommend that Dr. Bye perform it.
- Jane S
5

out of

5

stars
by
Jane S
on
Patient Review By Shirley P
I was completely satisfied with the service I was provided. I was greeted in a friendly manner as soon as I walked in the door and was made to feel at home. The staff & Dr Bye were professional and thorough when answering my questions and for my treatment. Overall I am very happy with the whole process, and would definitely recommend your services to others.
- Shirley P
5

out of

5

stars
by
Shirley P
on
Patient Review By Mary G. L
Following a fall that resulted in lost of two front teeth, I found myself referred to Dr. Fred Bye for dental implants. Doctor Bye, Deena, and Tina were always friendly, knowledgeable,and professional. Every step of the way was thoroughly explained. My maxilla bone had disintegrated and so I required surgery to replace bone. At all time I was treated respectfully and caringly. Thank you Dr. Bye, Deena, and Tina. Mary G. L.
- Mary G. L
5

out of

5

stars
by
Mary G. L
on
Patient Review By Patricia H
I had two implants completed by Dr. Bye. One on a front tooth and one on a back molar. I have had the crowns on the implants for two months. I just had my final appointment with him to inspect the completed work on both implants. I have no complaints regarding his work. It was superior work and the implants are perfectly positioned. During the bone grafting and later when the actual implant was completed, I had virtually no pain with either procedure. I went to sleep for the procedure and woke up and was somewhat groggy. There was very little bleeding. At home, I followed his written instructions to the letter and now that I am reaping the rewards of two new permanent teeth in the form of an implant and crown life is good. I highly recommend Dr. Bye and his staff.
- Patricia H
5

out of

5

stars
by
Patricia H
on
---
Patient Reviews
To Dr. Fred Bye and Team, We want to take a moment to thank you for consistently taking good care of our patients. Our mission statement is as follows: Our mission is to provide optimal oral health by educating, motivating and partnering with our patients to deliver the highest level of dental care they choose to attain. The care we provide and the treatment we recommend is the same we would give to our own family member. We only make referrals to specialists who we feel are aligned with the principles of our mission. The level of care, expertise and compassion you provide to our patients is an extension of our practice values and philosophy. The ability to say–with confidence– to our patients "Dr. Bye will take great care of you" is of immeasurable value. We place great trust in you every time a referral slip is completed. Thank you again for helping us to provide the best dental care for our patients.
The Guilford Hills Dental Care Team
---
Thank you so much to Dr. Fred Bye and his staff for the incredible care I received during my dental procedure and follow up afterward. Thank you for coordinating care with my family dentist, and taking me through the procedure with really no discomfort or anxiety. I would not hesitate to return to Dr.Fred Bye's care if the need should arise in the future.
Judy Nieb
---
Dear Dr. Fred Bye: I wanted to write you a brief note to thank you for performing my dental implant surgeries over the last six months. I had very little pain or discomfort, and I am so excited to now finish my journey with my local dentist.

In particular; I would like to express my gratitude to Deena. She was extremely knowledgeable, patient, caring and helpful throughout this process. I appreciated her so much every time I would visit. She should be commended for her ability to make a patient feel more at ease and comfortable; every step of the way.

Hopefully I will not need additional implants in the future However, if I do I will certainly use the Bye Center to fulfill that need in my life, and to make me "whole" again in a largely painless and very caring and professional way.
R Sue Dangello
---
Dear Dr. Fred Bye, I wanted to thank you so much for your kindness & generosity you showed to me & my daughter. I was really touched by your offer to do the Cat Scan as a courtesy to us. You were very understanding & patient with us. It was very clear to me that you genuinely care about your patients.

I was also very impressed with how kind your staff was. It is a very welcoming environment in your office.

Thank you for your time you gave to helping us.

If I get the opportunity you can be sure I will send you referrals.
Patient
---
After going through a full extraction of teeth, I wondered how the implants would look. People now tell me my teeth look so real and I have a pretty smile.
Expensive? Yes
All done in a short time? No
Would I do it again? Yes

I love my implants and was worth it all.

Dr. Fred Bye and Dr. Film working together made it happen.

Thanks Dr. Bye.
E. Anne Devore
---
Fred, the delivery of the implant prosthesis for Mr. J.K. turned out beautifully! Your attention to detail, surgical preparation and consideration for the restorative requirements had a major affect on the outcome of this case. All 17 implants were in the precise position for proper function and esthetics. Thank you for your team effort.
Dr. Jeff Landon
---
Thank you for all you do to bring world class dental care to the tristate area. We are indeed fortunate to benefit from you and your staff's excellence.
Dominick Perini
---
I have only the finest things to say about this entire office, from simple phone calls to office visits. The best, really."
Paula K.
---
I was having a very difficult time deciding if I should replace my missing tooth with an implant or a bridge.

I chose to have the single-tooth implant placed by Dr. Fred Bye, and I am amazed how it feels and looks exactly like my own teeth.

I am so happy with the final result. From start to finish the process was entirely worth the time and money, without a doubt I would make the same decision again.
Christine P.
---
Initially, the idea of getting implants was very frightening to me. I wasn?t sure what to expect and I wasn?t sure if I was making the right decision.

I had a full lower denture and it flopped around so much that I was always worried that it would literally fall out while I was talking or eating.

After talking with Dr. Fred Bye and his staff, they assured me that everything would work out nicely and I would be very satisfied with the end result. They promised to take great care of me, and they did!

Now that I have an implant-supported denture, there is absolutely no movement with my denture. I am now very carefree in social situations because I don?t need to be concerned about my teeth falling out and I can eat anything I want to.

I have no regrets in my decision to have Dr. Fred team up with my general dentist to make my implant over-denture. My only regret is that I didn?t do this sooner.
James B.
---
I am 55 years old and I have never written a letter of gratification to anyone. I would like to express my sincere feelings regarding the great workmanship that Dr. Fred Bye performed with my dental implants. In my life I have never had the pleasure of working with such a professional and caring person.

I know how precise he placed the implants and how much thought he put into the entire process. I feel as though I can make all of these judgments being that I provide the equipment that manufactures dental implants.

Since I have received the implants, my mouth is healthy again and I actually feel much better physically overall, not to mention the esthetics of having perfect teeth.

Once again Dr. Fred Bye, I want to thank you so much for the outstanding job that you and your entire staff did for me."
Jeff Kline, President, CEO
Kline Machinery
---
I am extremely happy with my implants, and I strongly recommend that anyone who may be thinking about implants see Dr. Fred Bye for his suggestion and expertise."
Eric B.
---
I had a "gummy" smile all my life. My brother use to tease me by saying that I "looked like a rabbit." As an adult I discovered that I could have a crown lengthening procedure to correct this problem. Dr. Fred Bye performed the surgery. I couldn't believe it when I looked in the mirror and saw the smile I had always wanted. I was thrilled!!! My only regret is that I didn?t do it sooner."
Marilyn A.
---
I am writing to give my comments to Dr. Fred Bye and his staff relative to the wonderful treatment I received. My implant procedure was thoroughly explained to me. I was treated with great kindness, compassion and gentleness. I can only give the highest marks to this wonderful practice in the Hagerstown, Maryland area.

I have found this practice to be one of the most professional, friendly and engaging practices that I have ever encountered. I highly recommend that if anyone needs any type of advanced dental treatment, this is the office to contact.
Helen C.
---
Unfortunately I lost all of my natural teeth at a pretty young age. I have had all of the usual difficulties with my upper and especially my lower dentures. Dr. Fred Bye told me that over the years the pressure of the dentures has caused me to lose bone and my dentures had become more and more loose.

My food choices were becoming more and more limited, my gums were sore and I was worried my lower denture would move unexpectedly and embarrass me in public. I know I couldn't continue to live like this as my quality of life was truly going downhill.

I am thrilled with my lower implant-denture. It is as close to the real thing (having my natural teeth) as I can remember. There is no movement to the denture and I can eat whatever I want to. The implant-denture is completely comfortable and looks great. The denture and implants are easy to clean and take care of.

Dr. Fred Bye is very personable and easy to talk to. I felt very comfortable discussing all of my concerns and I felt his genuine desire to help me.

Dr. Fred Bye and his entire staff are all very knowledgeable and I have great respect and appreciation for all they have done for me.
Susan B.
---
My gums have been receding for many, many years. I know I had to do something or I would eventually lose my teeth!

My dentist referred me to The Bye Center for Implants and Periodontics. From the moment I met Dr. Fred Bye and his wonderful staff, I knew I was going to be well taken care of.

I was glad Dr. Fred Bye was able to use a new material to stop the recession which meant he didn't have to take any gum tissue from my palate. I really wasn't very uncomfortable at all, and they fixed almost all of my teeth!

Dr. Fred Bye and his entire staff are all very skilled and knowledgeable, but the best part about them is that they REALLY cared about me.

I am very happy I decided to undergo the grafting procedure. My results are fantastic and best of all, I get to keep my own teeth. I would do it again if I had to, but Dr. Fred Bye has assured me that my results should last a lifetime.
Lorena N.
---
Everyone is professional, kind and caring from the time you walk in the door through checking out. Thank you for such a wonderful experience with your office.
Brenda W.
---
Cindy, the hygienist, was so accommodating when I had my scaling and root planning done in June. I was feeling some discomfort when she was using the "automated" tool, so she manually finished the process and I was really relieved about that. I can tolerate needles, but I appreciated it that she went the extra mile to make my visit and procedure as painless and comfortable as possible. She even called later to follow up to see how I was getting along.
Cynthia D.
---
I want to thank Dr. Fred Bye and his entire staff for their fabulous efforts in the implant rehabilitation of my upper arch. They worked closely with my general dentist to provide me with an implant supported complete denture. I honestly feel that my new teeth look, feel and function better than my original natural teeth. Dr. Fred Bye told me I should have at least 80% of "ideal" function with my new prosthesis, but I feel like I could eat a "two by four" right now. If you are having difficulties with your denture (or your natural teeth), I would recommend you meet with Dr. Fred Bye to see what he and your dentist can do for you.

I simply couldn't be happier with all they have done for me.
Jeff M.
---
At a routine dental appointment when I turned 50 I was made aware that I should look into getting implants for the lower right and left side of my mouth. I had lost the molars on both sides when I was in my late teens and since they have not been there the upper teeth were beginning to drop.

I was referred to Dr. Fred Bye. I knew very little about what getting this work done would entail but he explained the entire process and answered all my questions. He explained that the work would take time to complete. I understood that this would help preserve my upper teeth and also contribute for my overall dental health so I decided to have this procedure done.

The staff was very efficient, friendly and professional. I had the surgery done to build up the bone on the left side of my gums. This needed to be done so that I could have the implants placed. This initial surgery was done with no complications. Six months later it was time to get the implants. Dr. Fred Bye was very precise in placing them and again no complications.

I cannot tell you how happy I am. I now have a full set of teeth. I cannot believe I waited so long to have had this work done. I would highly recommend him and his staff. At no time during the process was I not completely satisfied.
Catherine K.
---
I would like to express my appreciation to Dr. Fred Bye and his entire staff for returning my mouth to my normal function and appearance.

Unfortunately, I had to lose an upper bridge in the front part of my mouth because of a root fracture for one of the anchor teeth. Rather than make me a bigger bridge which would be even more likely to have future problems, my dentist referred me to The Bye Center for Implants & Periodontics for a consultation.

I was relieved to learn that Dr. Fred Bye could remove the hopeless tooth and place implants. I had been missing a lower molar for many years and decided to have Dr. Fred also "grow" some bone in that area to permit me to have a molar implant/crown as well.

Dr. Fred Bye and my dentist worked together beautifully to restore my smile and I can now eat anything I want to.

The surgery didn't hurt nearly as much as I thought it would.

I am simply very pleased and would do it all again in a heartbeat.
Vivian H.
---
I am a recently discharged patient of The Bye Center for Implants & Periodontics. For years I have dealt with my receding gums by refusing to smile or by covering my mouth when I did smile. I was referred to a periodontist, Dr. Fred Bye, by my dentist to see what could be done to correct the gum recession.

In February of 2009 I had my surgery. It is now several weeks later and I am completely recovered and feeling great.

Dr. Fred Bye is a genius. He is also caring, competent, and a compassionate periodontist who will give you back your smile, I promise.
Mary Jean C.
---
The office is run so smoothly and with such ease. It has always been a pleasure to visit and I always rave about the care that was and has been taken with me. Thanks, and the new offices are spectacular.
Paul H.
---
The entire staff is very professional, pleasant and always willing to make me as comfortable as possible.
Dorina D.
---
Dr. Fred Bye, you are a rarity among the rare. Such professionalism, caring, attention to detail, and consideration even when pressed for time. You are doing it right.
Leonard D.
---
The dental hygienist is always very friendly and is very helpful in answering any questions I have.
Traci H.
---
Great place to visit and improve your smile!
Nancy F.
---
Your entire staff is absolutely wonderful. Today was my third visit to your office in the past 13 months, and I've been greatly impressed each time. Thank you!!!
Deborah H.
---
I went to Dr. Fred Bye after discovering that my upper denture wouldn't "suction" to the roof of my mouth anymore. I was scared because I couldn't keep my dentures in my mouth. I literally couldn't eat! Dr. Fred Bye was very considerate, caring and calming. He assured me that he could help.

Well, I now have my implants and new denture. For the first time in over a year, I can eat pork chops (which I love)! I'm very pleased and thanks to Dr. Fred and his wonderful staff, I'm looking forward to more good eating.
Patient
---
The whole staff is always friendly and professional. I am so pleased with the patient are at The Bye Center.
Brenda W.
---
The entire staff is always so welcoming, friendly and remembers my name. The office, waiting area and rooms are always clean and immaculate!
Rich V.
---
There isn't anything I can suggest for changes. The staff is very friendly and professional and I feel very comfortable and trusting being a patient.
Lee Esta J.
---
Everyone in the office is great. From the front desk to the doctors, the team is great. The friendly faces make the whole experience easier to deal with. Thank you!!
Shannon G.
---
If one can enjoy visiting a dental office, then one would love visiting yours. I'm impressed with the entire process from the time I get there until I leave. You have a top notch operation.
Gregory S.
---
Dr. Fred Bye was great! I admit that I initially was worried when I knew that I needed this dental implant, but after the consultation with Dr. Fred Bye I felt more assured. He explained everything about the dental implant procedure and the potential need for bone graft (which as it turned out was needed in my case). Everything went just as he had explained and I'm very pleased with the results. And the staff at the center are very friendly and knowledgeable. I would definitely recommend The Bye Center.
Carol M.
---
The office staff and Dr. Fred Bye are always nice and thoughtful from the front desk to the dental hygienists, and assistants everyone is a sweetheart.
Robin H.
---
I just love your entire staff, I always feel like I am the only patient there… just so special. I have referred many friends to your office. Thank you for your professional services.
Mary L.
---
I would not change a thing! I have already suggested you to some friends and said what a great dentist you are! If it weren't for you I probably would have lost my teeth. Thank you for your care and friendliness! Have a great day!
Carol S.
---
Don't change a thing!! I love you guys – one and all.
Ellen D.
---
Excellent setup and support! I love all the technology!
Zora C.
---
My whole visit was extremely nice. Everyone made me feel like I was special. I really appreciated that. Keep up the fabulous work. I will be back.
Michael F.
---
Everyone was genuinely pleasant and thorough.
Amber H.
---
This is a great office – all good people, great doctor. I wouldn't drive this far for less.
Linda S.
---
You (all) made my son feel very comfortable during his procedures and visits. Thank you very much.
Stacy G.
---
Everyone was very kind and professional. All our questions were answered, and I know if I have problems, I don't have to be afraid to say something.
Linda D.
---
Best dental care I have ever had!!!
Cathy L.
---
I'm always greeted warmly, and explanations are given to me of what is being done that day and in the appointments to follow also. I appreciate that! Thank you!
Charlotte S.
---
My implants are 10 years old, and it's still the best thing I could have ever done for my dental health. Still extremely pleased with the office and staff after all this time.
Terry B.
---
I had a really comfortable experience at the office. I felt safe, and secure the whole time, very pleased with how everything worked out. I would highly recommend Dr. Fred Bye to everyone!
Loretta T.
---
I need to "officially" thank you for your concern about my well being.

When your efficient phone answerer asked if I was your patient, and I responded "yes," I almost fell off my chair when she wanted to know if I had your cell phone number!

Then, when you returned my call from California, I almost took another tumble!

Thank you, thank you, thank you for your excellent care.
Janet W.
---
Each time I have been in the office, I have been treated with the utmost kindness and respect. Everyone seems to truly care about you. In a world where you are often treated as a number, you truly feel special in your office.
Debbi K.
---
Please accept my sincere thank you for the implant surgery you performed on me. I was a bit apprehensive at the beginning and I know that I had unusual demands, in that I did not want to go without teeth and that I wanted to be able to remove the teeth for cleaning. At no time during this entire procedure have I been in pain. I know that I was probably an exception to that.

That being said, I am sorry now that I waited so long to get the implants. You and your team of professionals have done a yeomen's job and have been very understanding and as accommodating as possible.

May I again say thank you to all of you.
Wayne N.
---
Everyone I come in contact with is always very friendly and helpful. Dr. Fred Bye is a great dentist and I am so glad my friend recommended him to me many years ago. I always tell my friends i fthey need a periodontist, he is the man to see!
Carol S.
---
I was very pleased with your service and not only with what you did for me, but also what you all are doing in the community. Your work and dedication is changing lives and I really commend you for that. Thanks so much! I will recommend you to anyone in need of your services.
Maria J.
---
Dr. Fred Bye, you are the best thing that ever happened to me, and I really mean that!
Scott G.
---
Everything was wonderful!!!! The best office around. by far!! I really appreciate everything that everyone did for me!! You all are so wonderful, and you really mean a lot to me!!!
Katelyn H.
---
The entire staff I encountered was absolutely the most polite and professional group of individuals I have ever met. Dr. Fred Bye highly impressed me as well and I would absolutely refer others to the practice. Thank you for a wonderful experience.
Rick M.
---
I like the professional staff and their willingness to help you and answer all of your questions. Dr. Fred Bye is patient and explains things thoroughly. I now have a better understanding of the entire process.
Cynthia C.
---
The professionalism, courtesy, and respect of Dr. Fred Bye and his staff was the best I could have experienced. The relationship between Dr. Fred Bye and Dr. Good gave me complete confidence in the entire process. Apples never tasted better, and even though I'm not a peanut fan, I ate a few just because I now can. Thanks to all for your treatment and courtesy. You are the best!
Gary L.
---